Terms & Conditions
For Invoice Ninja's Free Installation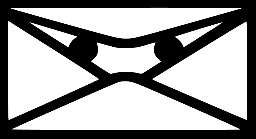 The Synology NAS has to be purchased from us. Invoice Ninja application will be installed onto the Synology NAS server.

You are eligible for the free Invoice Ninja installation if you are from a business, non-profit organisation or company registered and based in Brunei. Individual purchase for personal use is not eligible.

The free installation service is a one-time service only. There is neither support nor warranty on the usage of Invoice Ninja at this moment. However, paid services such as support plans, trainings and customisation will be available in the future.

In no event shall we be liable for any direct, indirect, incidental or consequential damaged (including loss of profits) for using the software.

The free installation service is provided as part of our business goodwill to assist small & medium enterprises. We reserve the rights to stop offering the complimentary service at any given time without notice.
d.d. 16/10/2022


Install this application on your home screen for quick and easy access.
Just tap

then 'Add to home Screen'